Work Stress Worksheets
Exam your stressful thoughts and lower your stress levels with these work stress worksheets. Includes Byron Katie's "The Work" and more...

The next time you are in a stressful situation, use this checklist to identify how you respond to stress emotionally and physically from Love to Know .
Racing heartbeat
Heart palpitations
Sweating
Gastrointestinal problems
Stomachache
Headache
Shortness of breath
Fatigue
Urinating more
Dry mouth
Cold hands, feet, and/or skin
Tense muscles
Lowered or heightened sex drive
Sleep problems
Anger
Use of drugs and/alcohol
Anxiety
Restlessness
Irritability
Inability to focus
Lack of motivation
Depression
Chest pain
Social withdrawal
Beginning or increasing tobacco use
Mind racing
Focusing on negative thoughts
High blood pressure
Weight loss or gain
Skin problems such as rashes and breakouts
Hair loss
Nervous behaviors
Appetite change
Forgetful
Indecisive
Lack of energy
Back pain
Neck pain
Heartburn
Nausea or vomiting
Belching or flatulence
Panic attacks
Grinding teeth
Light-headedness
Frequent colds
Increase in allergies attacks
Mood swings
Feeling overwhelmed
Suicidal thoughts
Frequent crying
Emotionally reactive
Obsessive or compulsive behavior
Reduced productivity
Rapid or mumbled speech
Fatigue
Impulsivity


Now that you are more clear on the SYMPTOM(S) of work stress, it's time to work on the CAUSE. Several excellent options/worksheets are provided below:
The Option Method
Asks
five key questions
that help find a new interpretation of what is causing your stress, anxiety, relationships problems and more.
---
Byron Katie's "The Work" provides you with four questions and the turnaround to be applied to your current stressful thought. Send that thought away PERMANENTLY with this process.




Byron Katie's "The Work"
Video demonstration, PDF worksheet, instructional book and site links to Byron Katie's AMAZING process called "The Work."

Description (from the website): "The Work of Byron Katie is a way of identifying and questioning the thoughts that cause all the fear and suffering in the world. Experience the happiness of undoing those thoughts through The Work, and allow your mind to return to its true, awakened, peaceful, creative nature."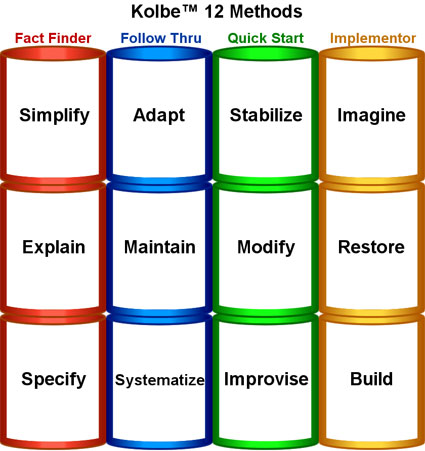 What is the Kolbe A Index?
Kolbe Index Defined
There's a type of stress people don't talk about: the stress of trying to act like somebody other than your true self.




Kolbe can help you relieve this burden by showing you how to be free to be yourself. Identifying your natural talents will help you understand how you do your best work and why certain things come so easily to you while others do not. You will learn to emphasize the things that come most naturally to you and stop fighting your natural instincts.

If you are feeling stress at work, the Kolbe B™ Index can tell you if you are placing unrealistic expectations on yourself. Or, if your spouse keeps expecting you to be someone else, Kolbe's Relationship Pack can help both of you reach a resolution.

See Kolbe Index.



---
The Radical Forgiveness Worksheet
(From the Radical Forgiveness website): 'You cannot be in a peaceful state if you are holding resentment and anger about things that have happened in the past or continue to rob you of your peace even now. It is incredibly disempowering to make others responsible for your lack of happiness.'

'The answer, of course, is forgiveness. But don't worry. We have a way to do it that is not at all difficult. It's not like conventional forgiveness which is hard to do and rarely works. Radical Forgiveness is a simple step-by-step process that is fast, easy and extremely effective. It provides tools that enable you to quickly release whatever energies you are holding onto.' ~Colin Tipping
Read the first chapter of Colin Tipping's book to learn why this worksheet is so powerful. I found that this was all I needed to get excited about this work and to complete the worksheet. Now complete (print) this free PDF and work on a situation you are struggling with.
Forgiveness Worksheet
More freebies and downloads from Radical Forgiveness.

---
Inner Health Studio also offers a listing of worksheets that cover PANIC, ANGER, ANXIETY and STRESS.
Here's a peek at the PANIC worksheet: PANIC ATTACK Worksheet
---
Have A Comment About This Topic?
Share it!