Work with Stephanie One-on-One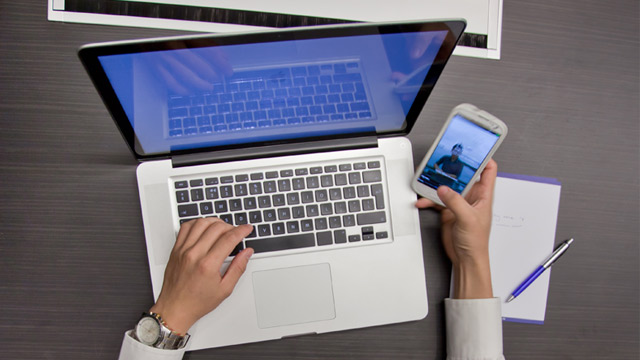 As a stress management and communication skills expert, I can provide individual solutions to your work stress issues that are guaranteed and completely confidential. I don't intend to add to your stress by charging more than you can afford, so all of my services are on a sliding scale. You and I will determine together, what your fee will be for the following:
Telephone Coaching
Email Coaching
Resume Creation and Interview Coaching
Human Resources Advice/Guidance
Telephone Coaching
You and I talk via phone about your current issues, goals and conflicts. This may run an hour or more. I don't end the call based on time. You decide when we have completed our work together. I have many clients, and references are available, if you would like to hear what others experienced and gained by working with me.  If you've done the research, typical coaching fees are $50-$100+ an hour. If you are unemployed or underpaid, we can certainly discuss a lower rate.
Topics discussed include:
Anger management
Career pathing
Stress relief
Train your brain
Breaking bad habits
Conflict management
Time management and organizational skills
Managing results
Maintaining relationships
Building or repairing trust
Self-care
Myers-Briggs testing and interpretation

Stress Relief
Based on the four human needs, my stress management training and counseling is not the stuff of dealing with symptoms, but getting at the cause. You can also be employed and address the four human needs without adding additional time to your schedule.

Email Coaching
This is especially suggested for introverts and millennials. The other advantage is that you have a written document to refer to and re-read or review as often as needed. All of the topics covered in telephone coaching can be investigated in email correspondence.

Resume Creation and Interview Coaching
My own career spans 30 years in the human resources profession. I've coached many people on getting the job, but perhaps more importantly, I've also trained hiring managers on how to interview, what to look for, how to read a candidate's body language and so on. These tools can be used FOR you to clinch the interview and help you get the job that is best for you (despite difficult questions or assessments).

Human Resources Advice/Guidance
Prior to legal advice, most organizations rely on their HR staff to provide direction with employees. Whether you are in management or line staff, to be able to get HR advice without actually involving your HR team can be valuable. Not all HR teams are on the side of the employee, and revealing or divulging your areas of weakness or doubts about your actions can unfairly color the perception others have of you. We can work together to discuss your issues. We then begin the process of editing or containing areas (or wording) that may unknowingly sabotage your professional goals.

Samples of what to expect when choosing your topic area:

Training Your Brain 
For those of us in the west, we have something called a "chatterbox." This voice is not disciplined and contributes greatly to our stress and our lack of goal achievement. We can use telephone or email (or a combination of the two) to instill actions that become habits for lifelong focus.

Breaking Bad Habits
A habit is really just a repeated thought that culminated in action over and over. There are neuropathways formed in the brain due to this repetition. The goal is to lighten or erase these pathways, these literal tugs that insist on being fed, and create new ones that serve you. Seventy-ninety percent of our actions are habit or autopilot by the time we reach middle age. This is isn't a bad thing as long as these habits are consciously chosen instead of band-aids or shortcuts made before we knew better.

Conflict Management
When embroiled in conflict, it is very difficult to remedy alone. The paradigm that needs to be shifted is letting go of our own irresistible need to be right (instead of hoping for the right outcome or doing the right thing). This breaks trust and worsens the situation. A guide or coach can help you see this cycle, creating wording to address the person involved, and put actions in place that start to build trust, brick by brick.