Balancing Pride and Humility :
Stress Actually Helps!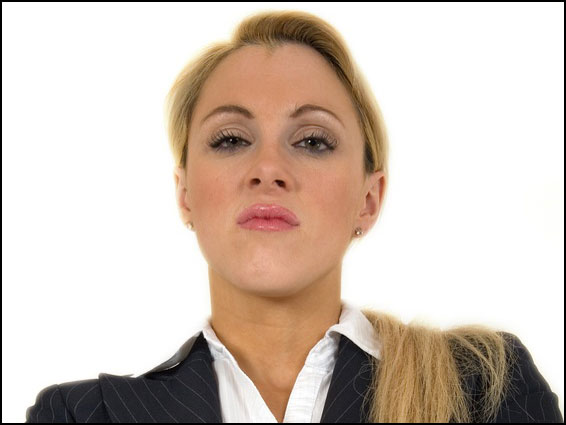 Ah, pride. Not enough, and you wouldn't be where you are today. Too much, and you will find yourself eating lunch alone!
So what's the right balance? Add a dash of...humility.
And how does work stress help in this equation? By acting as our internal red flag that we are off-balance.

Humility is often misinterpreted as humiliation and the two words are worlds apart. Humility is the realization that we ALL have strengths and weaknesses, and that our embracing or accepting these traits is critical to success and contentment.
One technique that can be very useful in increasing your humility is taking a self-inventory. This inventory is an honest look at what you have to offer: your gifts, talents, traits, skills, education and other assets.
The next step is to balance this information with those things that need work; could be improved; or will just never be strong in you. Resist playing "humble" and overstating your developmental areas. This mindset isn't useful for this exercise. Just list those things that you've noticed or known for awhile that aren't your gifts. No shame. No judgment. Just is.



Once you have these things on paper, you can work with others with the inner-confidence that you now know who you are (and who you aren't). If someone says, "Are you any good at presentations?" you can say, without it sounding like bragging: "Yes. I'll be glad to handle this." If you are not good at presentations--and never will be in your current opinion--you might respond, "Presentations have never been my strong suit, but I'm pretty good at researching data. How about I handle that piece?"
This list ultimately allows you to put into full use your strengths, and to stop hiding your weaknesses (something commonly called "CYA"! )

Create a self-inventory starting now.
Here are some pointers:
1. This is for your eyes only (even spouses are off-limits).
2. Resist doing this in your head. Write it out to get the full "left brain, right brain" benefits. This is where logical mind meets creative mind.
3. Be honest while creating this list. Spread this exercise out over a minimum of a two-day period.

"You know more than you think you know, just as you know less than you want to know."
Oscar Wilde
Have A Comment About This Topic?
Share it!