Emotional Intelligence :
The Workplace Success Indicator
EQ is considered five times the performance indicator in the workplace vs. IQ. Do you have these components?



Do you have this type of physical awareness regarding your emotions?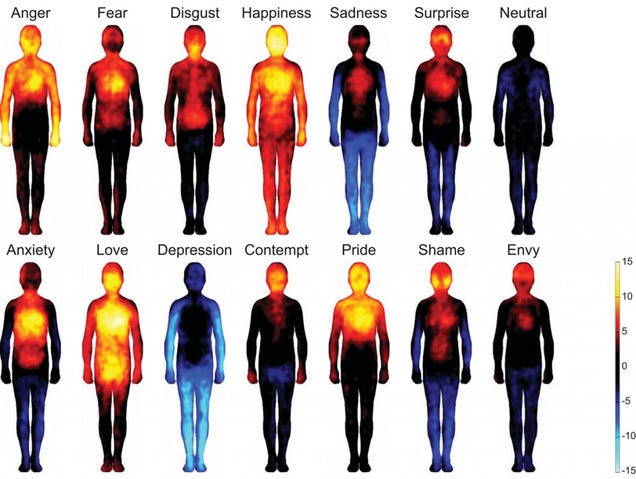 Graphic: Heat mapping shows where we feel emotions in the body.
Get Tested!
Emotional Intelligence
(EI) is the
leading indicator of workplace success
---far outweighing IQ. Self-awareness is the first step to EI. Take advantage of the emotional intelligence tests and tools listed below and IMPROVE your EI for better stress management.
Complete EI Assessment
How Emotionally Intelligent Are You?
Components Needed for Emotional Intelligence (all developed on this site) .
Effective and Free EI Test

What Now?


5>

br>

Go to

'Articles' for Deepening EQ
or go to My Blogspot
for Information That is More Experimental or 'Cutting Edge' to Increase Emotional Intelligence.



Have A Comment About This Topic?
Share it!